INSTANT ACCESS:
LEAD FUNNEL TEMPLATE
Start building your email list in as little as 30 minutes!
WHAT'S INSIDE:
+ Optin Funnel Template (Built in Dropfunnels)
+ Lead Funnels 101 Master class
+ DF Design Bootcamp
+ Template Asset Pack (Recreate the pages in any platform)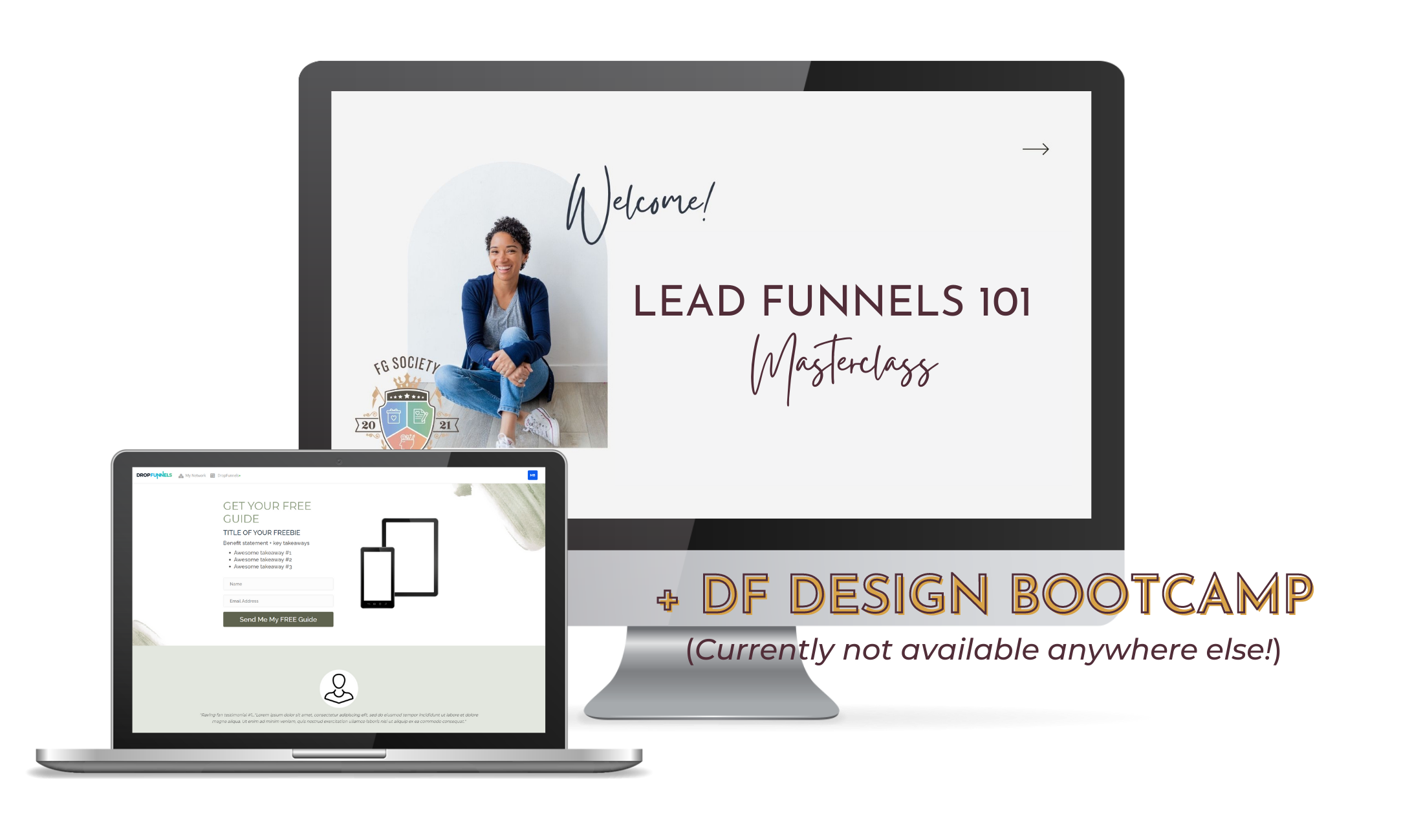 After signing up for your lead funnel template, you'll also receive occasional emails from me.  You can unsubscribe at any time. 
BECOME A LIST-BUILDING LEGEND
If you're a coach with at least a few steady 1:1 clients, it's time to build your email list!  Email marketing is an amazing way to:
Build relationships with your potential (and existing) clients
Continue to serve and provide value
Build yourself up as an authority in your niche
Direct traffic to your products, services, promos, blog posts...wherever you need more eyes in your business.